New Delhi: In a big relief to taxpayers amid the COVID-19 pandemic, The Central Board of Indirect Taxes & Customs, on Wednesday, extended the deadlines for filing income tax returns for FY 2019-20 (AY 2020-21).
"In view of the continued challenges faced by taxpayers in meeting statutory compliances due to outbreak of COVID-19, the government further extends the dates for various compliances," said the Central Board of Indirect Taxes & Customs in a statement.
For individual taxpayers whose accounts are not required to be audited and who usually file their income tax return using ITR-1 or ITR-4 forms, as applicable the due date has been extended till January 10 from the existing deadline of December 31, 2020.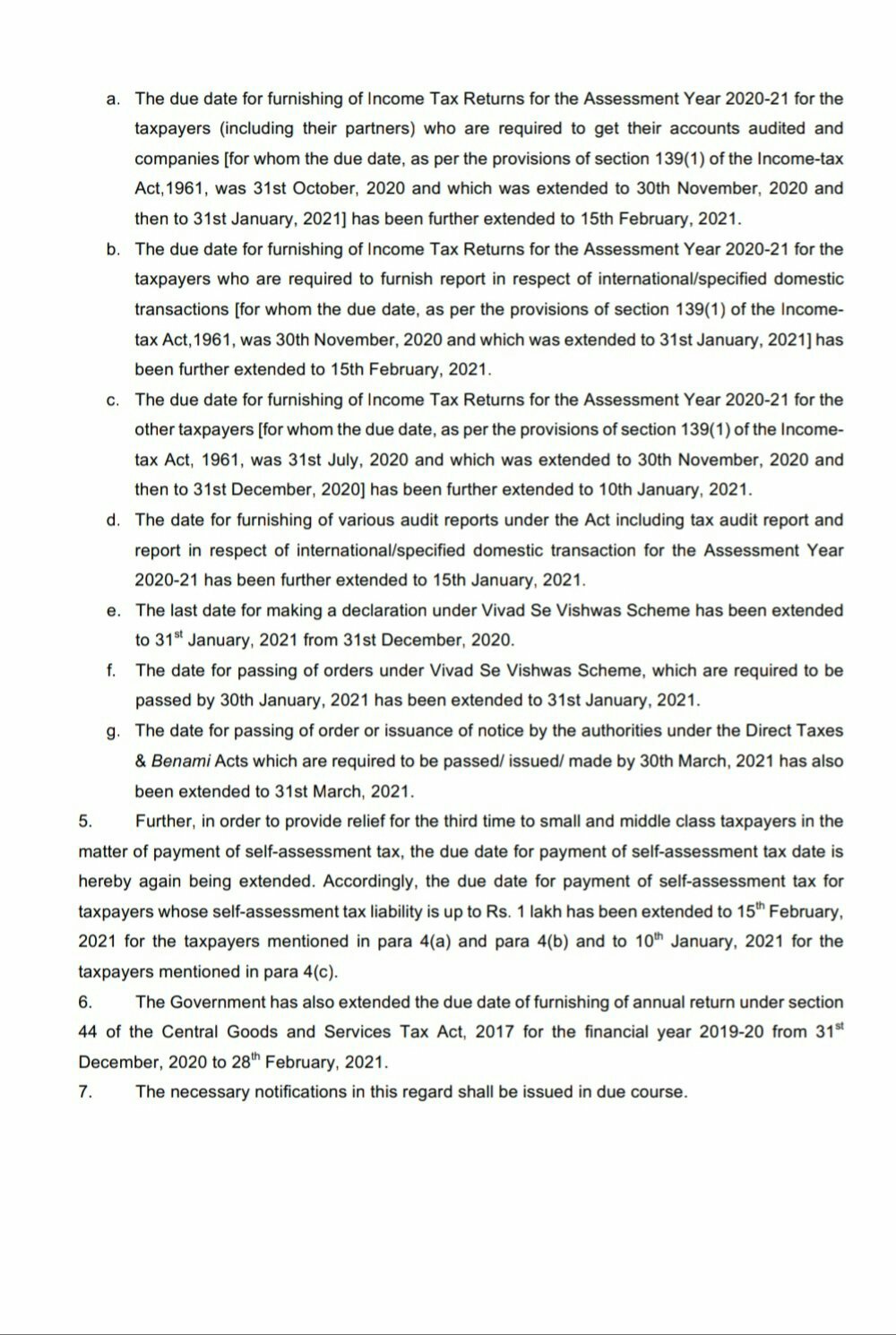 This is the third time the government has extended the deadline for filing IT Returns. While the normal deadline was July 31, it was first extended to November 30, 2020, and then to December 31, 2020.