Biznextindia : State Bank of India (SBI) on Monday has announced reduction in its Marginal Cost of Funds based Lending rates (MCLR), Benchmark prime lending rate (BPLR) and base rate with effective from 10th of June.
While the Benchmark Prime Lending Rate (BPLR) has been revised to 12.15% per annum, Base Rate has been revised to 7.40%.
Meanwhile, the Bank has reduced its MCLR by 25 basis points for all tenures. After this reduction, the overnight and one month MCLR will be 6.70 per cent from the existing 6.95 per cent and MCLR with one year tenure will be reduced to 7 per cent from the existing 7.25 per cent.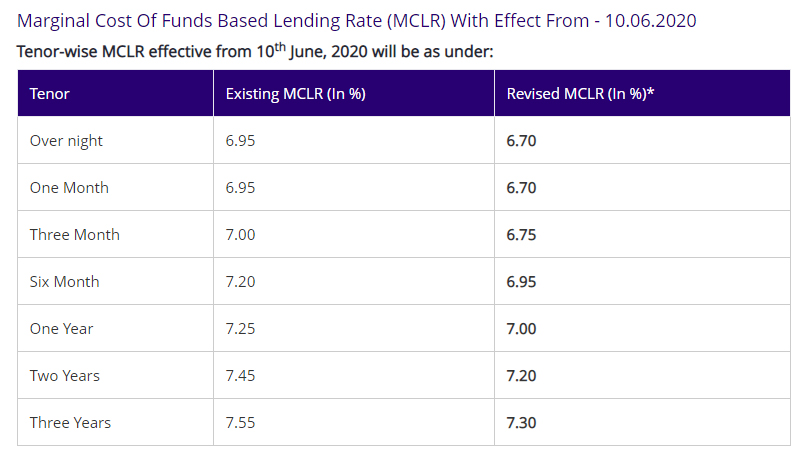 On 27th May, SBI had reduced interest rates on fixed deposits by 40 basis points across all tenures.