New Delhi: As the country faces the disastrous second wave of COVID-19 pandemic, the Central Board of Indirect Taxes and Customs (CBIC) has directed to expedite all clearances for import consignments relating to the pandemic including medical equipments, critical raw materials, Oxygen related equipments and life saving drugs.
In a letter to all principal chief custom commissioners and chief commissioners, CBIC has said "Considering the surge in cases in the country, it is imperative that import of ­critical raw materials, life saving drugs etc reach the intended users/beneficiaries in time for effective fight against the pandemic. Hence, it is requested that all Custom formations may be sensitized of the urgency of this matter and may be directed to give priority for Customs clearances of import of goods relating to COVID-19 pandemic including oxygen related equipment etc."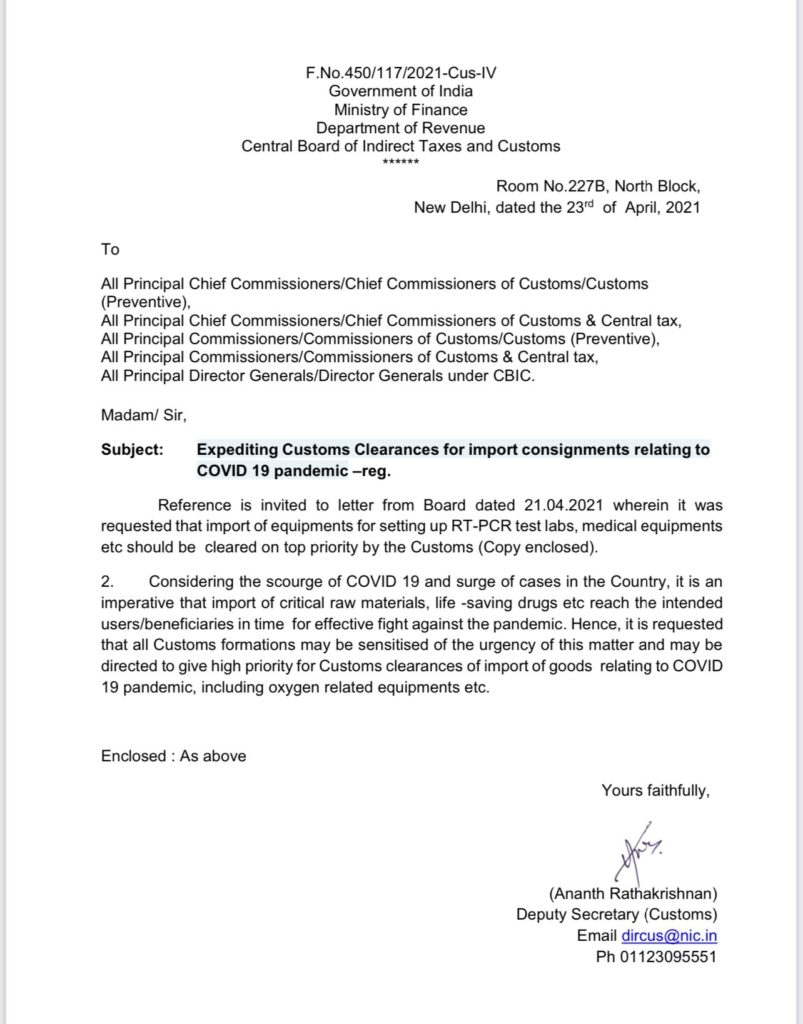 This comes one day after the government decided to airlift 23 mobile oxygen generating plants from Germany.
India's Defence Ministry on Friday said that it'll airlift as many as 23 mobile oxygen generating plants from Germany to meet the heavy scarcity of medical oxygen in the country. According to defence ministry spokesperson, each plant will have a capacity to produce 40 litres of Oxygen per minute.