Cloud is the name of the game in post COVID world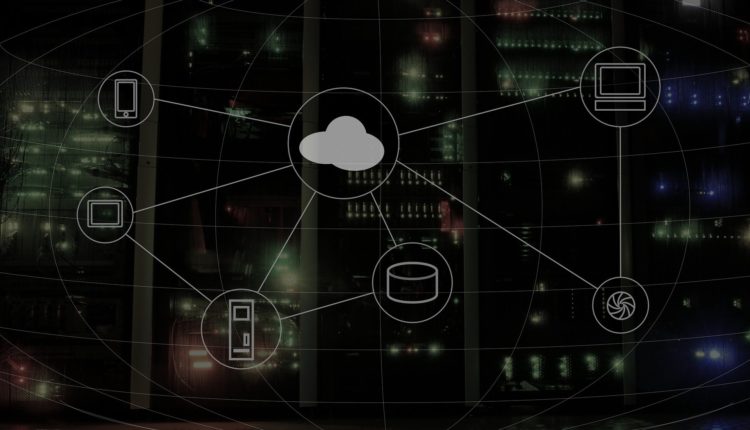 -By Debasis Mohapatra
"When we emerge out of this crisis, the world will be a very different place. We are witnessing many of those changes already. With cloud and the new class of collaboration tools, people are discovering that they can collaborate with each other just as well working from home, as they did in person in the pre-COVID era," TATA Group Chairman N Chandrasekaran told the shareholders in the annual report of Tata Consultancy Services (TCS).
India's top IT services player TCS is not the only one to sense the change, all software services companies across the globe are readying with new service offerings in the cloud space to cash in from the emerging opportunities. Though IT companies are betting on the cloud space for quite some time now, the scale of migration is likely to be huge this time around.
Gartner forecast on the public cloud:
Despite a likely fall in global IT spend this year, the public cloud services market is projected to grow 6.3 per cent to touch $257.9 billion in 2020 as compared to $242.7 billion in 2019 by global consultancy firm Gartner. The biggest segment within the public cloud segment- Software as a Service (SaaS)- is projected to grow by 2.5 per cent to $104.7 billion in 2020. The second-largest segment- infrastructure as a service (IaaS)- is forecast to grow 13.4 per cent to $50.4 billion this year. With no signs of an end to the virtual work environment in the near future, demand for cloud-enabled services is likely to persist.
Similarly, the share of IT spend by Indian enterprises on hybrid cloud (mix of both public and private cloud) is likely to reach 49 percent (of the total cloud spending) by 2023 from 42 percent as of now, a survey conducted by IBM Institute for Business Value (IBV) showed. Currently, around 17 percent of the total IT spend is dedicated towards cloud-related offerings, it noted.
Dedicated cloud divisions: 
IBM's $34 billion worth Red Hat buy and Microsoft winning $10 billion worth cloud contract from Pentagon last year reflect that the world is moving towards the cloud. Given the demand uptick, Indian IT services biggies such as TCS, Infosys, HCL Technologies, Wipro, and Tech Mahindra have tied up with various platform providers like Amazon Web Services (AWS), Google Cloud, Microsoft Azure, and IBM Cloud with setting up dedicated specialist teams.
Wipro, for example, has tied up with IBM for providing hybrid cloud offerings to clients. Similarly, Infosys had also entered a similar partnership with IBM. Noida-headquartered HCL Technologies has set up a dedicated business unit for Google Cloud with more than 1,300 IT professionals and plans to grow to 5,000 strong team in coming years.
Given the demand scenario, many domestic IT services firms have also taken the inorganic route to building up capabilities in the cloud space. For instance, L&T Infotech acquired Powerupcloud Technologies, a cloud consulting company headquartered in Bengaluru, with clients spreading across India, Singapore, UAE, and the USA late last year. This year alone, Infosys has acquired three cloud-related enterprises to strengthen its cloud offerings. In March, the Bengaluru-headquartered firm acquired Simplus, a leading Salesforce consulting and advisory firm in the US and Australia, for $250 million. In October, the company bought Czech-based GuideVision, which is a leading ServiceNow partner. Similarly, another big player Wipro completed the acquisition of Belgium-based 4C, which is one of the largest Salesforce partners in the European region, to strengthen its cloud business.
Even many big firms have started to bundle all their cloud offerings under one roof. For instance, TCS has launched the Business Ecosystem Integration Services (BEIS) suite that will help enterprises in digital integration. Infosys has bundled all its cloud offerings under 'Infosys Cobalt' to help enterprises to accelerate their cloud journey.
Steady but slow growth:
Though 2020 is considered to be the next Y2K moment for the Indian IT industry, the pace of cloud migration is expected to happen at a slower pace. The sudden spurt in cloud computing services due to rising digitisation among enterprises and work from home (WFH) mode of operating model may not sustain the pace. Seeing this trend, cloud service providers like Amazon Web Services (AWS) have projected their cloud business prospects to a 'mixed bag' status. Despite the projection of a slow pace of growth, one thing is sure that the COVID pandemic has set an irreversible motion towards cloud adoption from which Indian IT services companies are likely to drive their next phase of growth.