Biznextindia : The Election Commission of India (ECI) has declared the final results of Gujarat and Himachal Pradesh Assembly elections.
Gujarat
As per the final results, BJP has won total 156 seats out of 182 seats in Gujarat with a vote share of 52.50 percent. The Congress is in the distant second position winning 17 seats with a vote share of 27 percent. On the other hand, the AAP has managed to open its account in the state winning 5 seats with a vote share of 13 percent.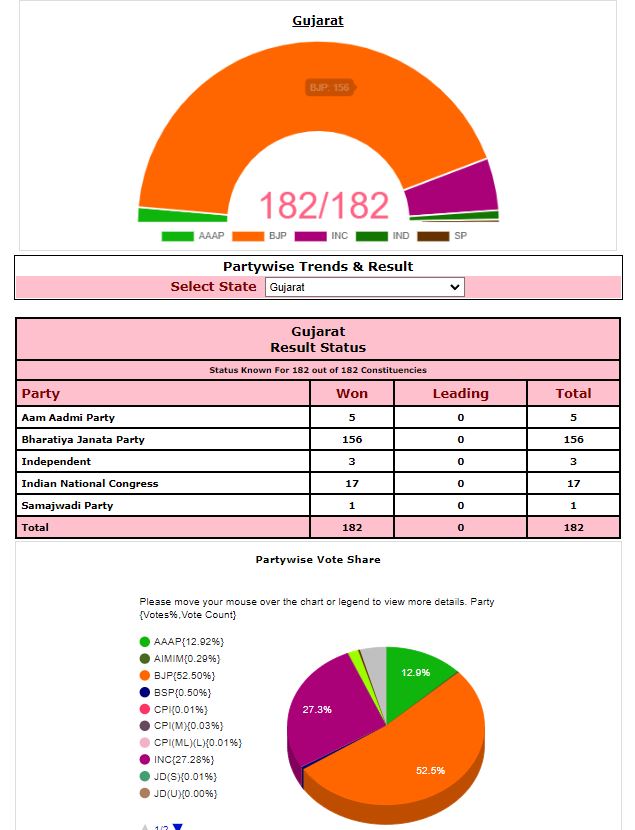 Himachal Pradesh
In hill state Himachal Pradesh, Congress has unseated BJP to rule the state. The grand old party has won 40 seats while the BJP has won 25 seats. However, there is only 0.9% difference in vote share between Congress and BJP. While Congress has got 43.90 percent vote share, the BJP has got 43 percent vote share.