28 industries witnessed decline in employment in FY 21, says Care ratings study
uncertainly to remain in FY22 due to emergence of new variant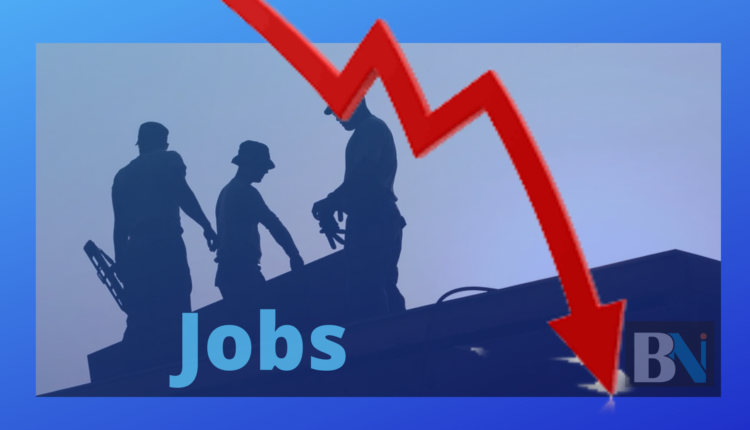 Biznextindia : As many as 28 industries witnessed a decline in employment  in 2020-21 financial year owing to Covid-19 pandemic and lockdown. In the current financial year the situation may improve but uncertainty will remain high due to the emergence of new variant, according to a study conducted by Careratings.
Sectors like Hospitality, Media & Entertainment, Retailing, Education & Training, Infrastructure have witnessed biggest decline in employment. On the other hand, sectors like Power, IT, Helathcare have witnessed growth in employment.
The agency had considered a sample of 2618 companies with aggregate sales of around Rs 67 lakh crore across various sectors for the study.
"At the aggregate level, 28 industries had witnessed a decline in employment by 219,927 while the 7 other industries added 122,428 jobs leading to a net loss of 97,499 in FY21. In contrast in FY20, 19 industries witnessed a drop of 128,471 jobs while the balance 16 witnessed an increase of 294,717 leading to a net accretion of 166,162 jobs. 18 industries witnessed drop in employment in both the years cumulating to 249,783. A little more than half of these job losses were in mining, telecom, hospitality and retailing" the report said.
As the economy recovers and grows in FY22, the creation of jobs should increase. The uncertainty caused by the new wave of the virus will cause some consternation among companies as the prospective action of the government is not known. International flights for example have not been resumed at a general level and the decision has been taken to reconsider the same only post January 2022. Similar calls could be taken in hospitality, tourism, entertainment, retail etc. which in turn can affect staffing patterns. While manufacturing should see better growth in employment, services will hinge on state action on mobility in the coming year. Therefore, a low elasticity related with growth can be expected for another year. Companies have also been leveraging technology to a large extent to assist in operations which in turn will reduce the demand for labour. These trends need to be tracked closely in future.