Bhubaneswar: The 4th edition of Odisha Biennale organised by Mudra Foundation kicked off on Monday at Kala Bhoomi Odisha Crafts Museum, in Bhubaneswar. The Biennale is a weeklong festival of workshops and performances bringing artists from all over the world to the temple city, and will continue until December 31st.
Monday evening's performance by the Surya Performance Lab, based out of Auroville, Pondicherry, was inaugurated by Jyoti Prakash Panigrahi, Hon'ble Minister of Tourism and Culture. The minister thanked the organizers, in particular renowned Odissi dancer Masako Ono, for bringing such an event to Odisha. He further complimented the bamboo installations which have been created by Biennale artisans for being an innovative use a sustainable material.
Monday night's performance, entitled "VAST", told the story of a young man who was kidnapped from his home in the Himalayas and taken to an Indian slum. Lord Hanuman appears to him in order to help him to reconnect with his home and sense of freedom.  The artisans of the Surya Performance lab also conducted a workshop on Tuesday where participants explored how contemporary dance, theatre and aerial dance helps to explore his inner territory between confinement and vastness.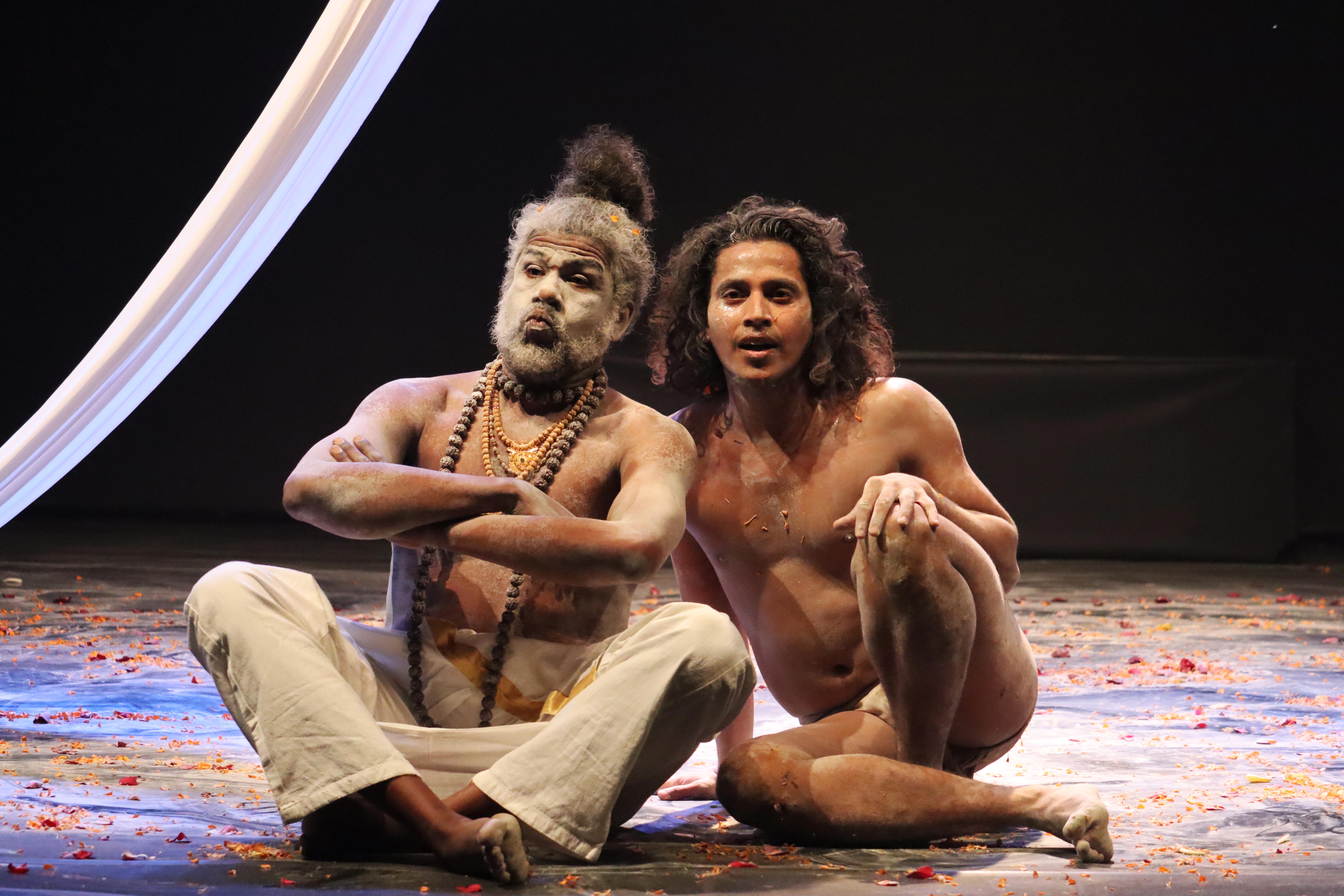 Tuesday night's performance by Lakshman Das Baul again left the crowd speechless as he performance an hour-long set of musical pieces from the Baul musical tradition, which originates in Bengal. His music was provided visual accompaniment by South Korean artist Tiger Coma, a Japanese artist Akito Sengoku.
Odisha Biennale will continue all this week with morning workshops in bamboo quilling art, editorial design and contemporary dance. Performances are held every night starting at 7pm at the Open Air Amphitheater at Kala Bhoomi, and are free to the public. Thursday night's performance (December 26th ) will feature Carnatic music by Mahesh Vinayakram, and Monday Dec 30th will be the debut  performance of an original composition featuring Masako Ono, entitled "Borderline".