Bhubaneswar: The recent announcement of the Odisha government on the rise of total number of birds flocking the Chilika lake has brought good news for the state. The information was brought forth from the latest Bird Census conducted on the lake.
The latest Bird Census of Chilika claimed that in 2021, a total of 12,42,826 birds were counted in the lake against its earlier counting of 11,06,040 in 2020, registering the positive growth. The lake also saw some new species of ducks and others after a long time.
However the lake has witnessed an overall positive growth, several migratory birds have started dwindling in the lake, raising concerns on the overall health of the lake.  The higher number of birds in the Census is attributed to the spotting of more duck species like Gadwali, Eurasian Wigeon, Northern Pintak and Northern Shoveller.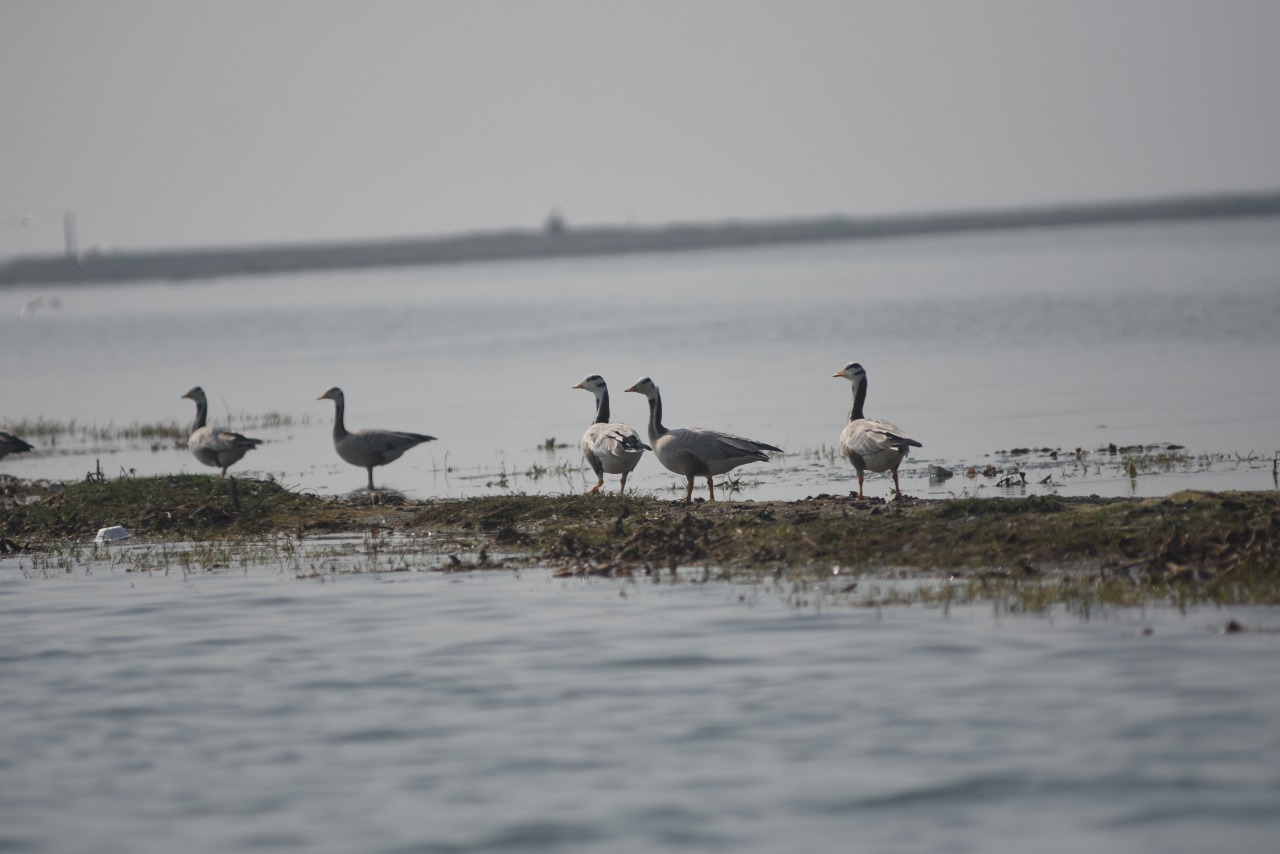 At the same time several bird species like Common Pochard, Greater Flamingo, Curlew SandPiper, Little Stint and Pied Avocet were seen in lesser numbers this year. Few of them have started shunning for the last few years.
According to some of the experts involved in the Census exercise, the lack of restoration activities of the mudflats of Nalabana Bird Sanctuary in the lake has allegedly dithered flocking of some of the species there. The site otherwise is considered a haven for birds for the food availability and safety for breeding and laying eggs.
"Some migratory birds are very sensitive to pollution, presence of ample food and mudflats. Few fed on invertebrates and other items present on these mudflats. Some unfavourable conditions in any of these there can negatively impact the normal migration of some birds," an expert involved in the Census exercise of the government for more than five years said requesting anonymity.
BIRD CENSUS OF THE LAST SIX YEARS
| | | |
| --- | --- | --- |
| YEAR | TOTAL BIRD COUNT | TOTAL BIRD SPECIES |
| | | |
| 2016 | 8,58,855 | 161 |
| 2017 | 9,47,119 | 167 |
| 2018 | 8,93,390 | 147 |
| 2019 | 10,47,968 | 181 |
| 2020 | 11,06,040 | 184 |
| 2019 | 12,42,826 | 190 |
Authorities managing the lake however claimed that the physical and chemical parameters of the lake are still normal. "Our institution often monitors the lake's health and till now we have seen all the chemical parameters in normal range. Even the hydrocarbons are within control," Sushant Nanda, Chief Executive Officer (CEO) of the Chilika Development Authority said.
Nanda and other environmentalists meanwhile opine that the removal of illegal gherries, meant for shrimp culture has helped in improving the health of the lake and ensuring free flow of the water, attributing this to the rise in total numbers of birds as per the Census reports.
Some hurdles however still exist which are allegedly hampering the health of the lake. "Siltation, presence of left out illegal gherries, polluting boats are still threats to the lake which can affect the wildlife there," Jayakrushna Panigrahi, an environmentalist and researcher on Chilika said.