Incubate Fund Asia Announces First Close of Third Fund, Aiming for $50 Million to Fuel Startup Growth in India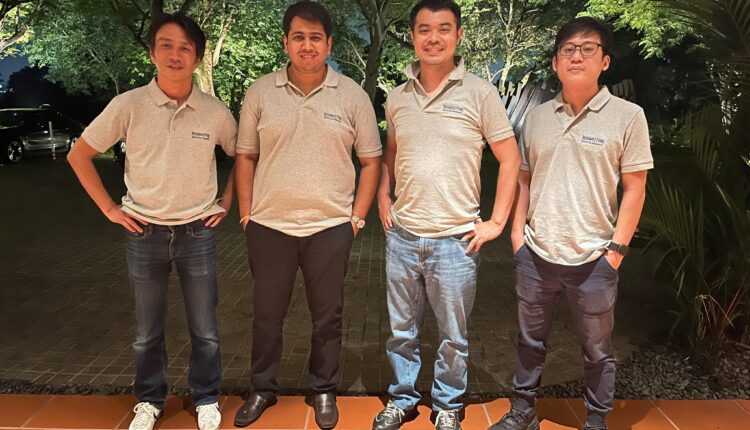 Biznextindia: Incubate Fund Asia, a sector-agnostic Japanese venture capital fund specialising in seed-stage investment today announced the first close of their third fund which has a target corpus of $50 Million (around INR 416 crores). This accomplishment underscores their steadfast commitment to fostering the growth of startups and propelling them towards remarkable success. Incubate Fund's India-focused entity has now been rebranded as Incubate Fund Asia, to expand focus on supporting pre-seed and seed-stage startups in India and South East Asia (SEA). The proceeds of the fund will be used to make early-stage investments and also for follow-on investments in startups that have shown strong fundamental growth. The fund aims to build a portfolio of around 20 startups with the third fund. The fund will invest only 40 per cent of its total investible corpus to create the portfolio and then use the balance to back the 'winners' in its portfolio.
Incubate Fund has firmly established itself within India's dynamic startup investment landscape and since 2016, the fund has taken on a prominent role as a lead investor by setting up a dedicated fund for Indian startups. With a global presence, Incubate Fund Group maintains offices in key locations, including Tokyo, Singapore, Bangalore, Mumbai, São Paulo, and Mountain View. Some notable portfolio investments include Captain Fresh, Yulu, ShopKirana, Plum etc. Incubate Fund Asia has played a pivotal role in nurturing these startups, expertly guiding them towards achieving market leadership positions within India.
In a strategic and forward-thinking move, Incubate Fund India has undergone a significant transformation, emerging as Incubate Fund Asia. This rebranding initiative signifies a deliberate alignment of the organization's brand identity with its broader vision and extensive outreach within the Asian startup ecosystem. Positions itself to better encompass its regional ambitions and emphasize its commitment to fostering innovation and entrepreneurial endeavours throughout the Asian continent. Incubate Fund Asia was founded and has been led by Mr Nao Murakami, Founder and General Partner of the fund, with support from Incubate Fund's Japan team.
Nao Murakami, Founder and General Partner of Incubate Fund Asia, expressed his enthusiasm about the fund's focused objectives. "Our mission is to empower startups and fuel innovation across Asia. With the target fund closure of $50 million, we will be ready to significantly enhance our support to emerging ventures, driving sustainable growth and innovation. Incubate Fund Asia remains deeply committed to its vision of nurturing innovation and catalyzing the growth of startups, ultimately contributing to the development of a thriving entrepreneurial ecosystem across Asia."