With two Iron Ore blocks, JSW secures raw material supply for its 12 MTPA Odisha Steel Project
Nuagaon, Narayanposhi mines have cumulative Iron Ore deposits of 980 Mt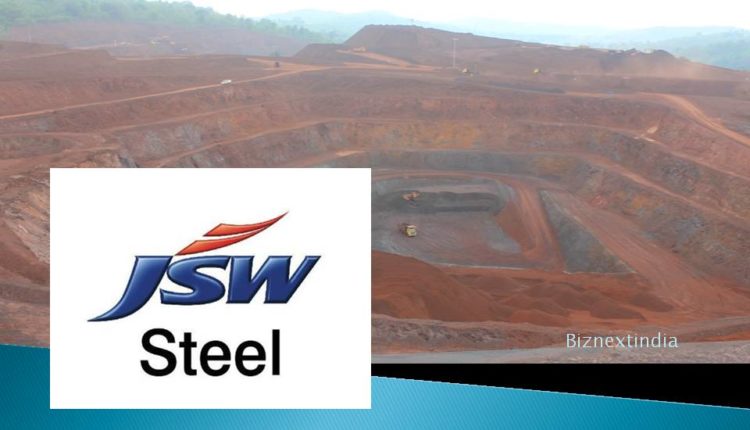 Bhubaneswar: After winning two biggest Iron Ore mines in Odisha, India's 2nd largest steelmaker JSW Steel has almost confirmed raw material security for its upcoming 12 MTPA (Million Tonnes per Annum) Steel project in the state.
The Sajjan Jindal controlled company has recently bagged the Nuagaon and Narayanposhi Iron Ore blocks in Odisha, upstaging Arcelor Mittal, JSPL, KJS Ahluwalia and Rungta mines.
With cumulative  iron ore deposits of 980 million tonnes ( Nuagaon has 790 million tonnes and Narayanposhi has 190 million tonnes respectively), these two blocks will provide adequate iron ore supply to 12 MTPA project planned at Paradip in Jagatsinghpur district, the same site South Korean Steel major Posco had abandoned few years back.
The company has already secured public consent for the project and is expected to start the project work soon. The Steelmaker is planning to invest about Rs.53700 crore in the project which includes a 12 MTPA Steel plant with 900 MW captive power plant, an all-weather multi-cargo Greenfield jetty with handling capacity of 52 MTPA.
Apart from the Greenfiled Odisha project, JSW is also expanding the capacity of its Dolvi plant from 5 to 10 MTPA and Vijaynagar plant from 12 MTPA to 13 MTPA. The company expects to commission the new 5MTPA capacity at Dolvi before March.
Last week, JSW had reported 88% drop in its consolidated net profit at Rs.187 crore for October-December period which was 1,603 crore in the year-ago period. The company has attributed the sharp fall in net profit to weaker steel price in both domestic and export markets.