Mining Industry Stalwarts Come Together at Sustainable Mining Summit, Discuss Best Practices in Sustainable Mining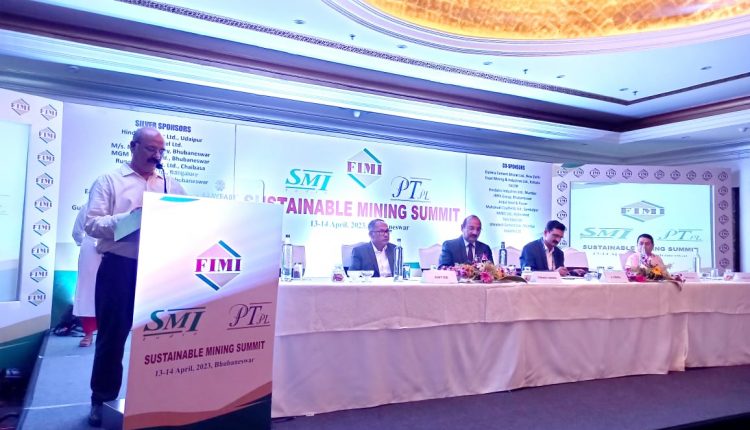 Bhubaneswar, April 14, 2023: Federation of Indian Mineral Industries (FIMI) organized the Sustainable Mining Summit on April 13-14, 2023, at a city hotel here. The summit was aimed at addressing the challenges and opportunities in the mining industry towards achieving sustainable development.
The two-day event brought together key stakeholders in the mining sector, including government agencies, regulators, industry stalwarts, practicing managers, academicians, and strategists. The summit provided a platform for discussions on various issues related to sustainable mining practices, including environmental protection, social responsibility, and economic viability.
Gracing the inaugural event, Prafulla Kumar Mallik, Hon'ble Minister, Steel and Mines Department, Govt. of Odisha said "Mining activities play a critical role in providing livelihoods to a large section of the society. However, mining needs to be carried out with a sense of responsibility towards the natural environment and should aim at meeting society's requirements for resources today while ensuring that the needs of future generations can also be met."
FIMI's two-day summit saw a series of informative and engaging sessions and panel discussions, covering topics such as technological advancements in mining, the role of mining in India's economy, environmental sustainability, and the impact of mining on local communities. The participants shared their experiences and best practices in sustainable mining and discussed innovative solutions for the challenges facing the industry.
Attending the event, Pankaj Satija, Managing Director, Tata Steel Mining, said "FIMI's endeavour to provide a platform for stakeholders in the mining sector to discuss and share their experiences and best practices in sustainable mining is indeed praiseworthy. Achieving sustainable development in the mining industry is an absolute necessity, and I hope that the outcomes of the summit will have a positive impact on the industry's future."
In his opening remarks, FIMI President, Sumit Deb, emphasized the importance of sustainable mining and highlighted the significant contributions of the mining industry to India's economic growth. He also stressed the need for a collaborative approach between the government, industry, and civil society to achieve sustainable mining practices.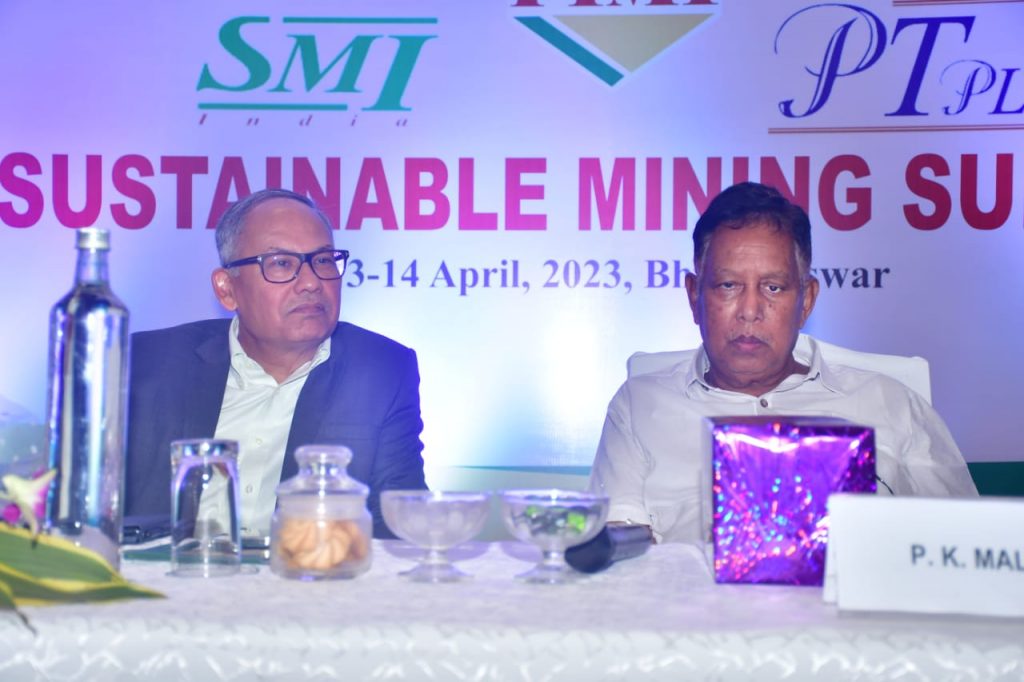 Several key dignitaries including Subhash Chandra, CEO, CAMPA, Ministry of Environment, Forest, and Climate Change, GoI, A.T. Mishra, Dy. Director General of Forests, Ministry of Environment, Forest and Climate Change,Roopwant Singh, Commissioner of Geology and Mines, Govt. of Gujarat, G. Rajesh, Director (Mines), Directorate of Mines and Geology, Govt. of Odisha, B.L. Gurjar, Regional Controller of Mines, Indian Bureau of Mines, Bhubaneswar, K. Mondal, Director (Mines), Directorate General of Mines Safety, Bhubaneswar, NiharRanjanSahoo, Chief Environmental Engineer, Odisha State Pollution Control Board and ArunMisra, Chairman, Governing Council, FIMI-SMI and CEO Hindustan Zinc Ltd. graced the event and emphasized on the need for sustainable mining practices.
The summit concluded with a call for action to promote sustainable mining practices, with participants acknowledging the importance of collaboration and partnerships in achieving this goal. FIMI reaffirmed its commitment to promoting sustainable mining practices and announced its plans to organize similar events in the future.