India will produce more than 70 MT sponge iron by 2030: DG, SIMA
Workshop on Accelerating Decarbonisation in Steel Sector Organised in City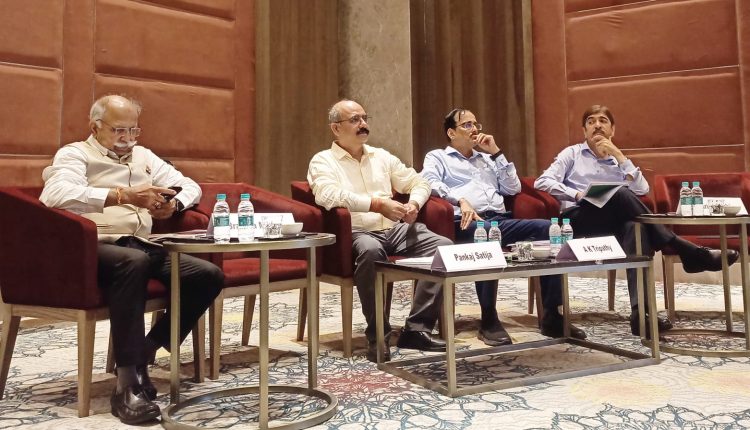 Bhubaneswar : Sponge Iron Manufacturers Association (SIMA) in association with The Energy and Resources Institute (TERI) organised a workshop focused on accelerating decarbonisation for India's steel sector here on Wednesday.
The workshop, titled "Accelerating Decarbonisation for India's Steel Sector," aimed to address the pressing need for decarbonisation in the steel sector, which is a significant contributor to greenhouse gas emissions. By facilitating dialogue and knowledge sharing, the workshopstressed on adoption of cleaner technologies, renewable energy sources, and sustainable practices across the industry value chain.
Addressing the participants of the event, Ashok Kumar Tripathy, IAS (Retd.), Independent Director, SAIL, stressed the need of adopting the best available technologies to reduce carbon footprints. He urged the participants to explore innovative technologies for reducing carbon emissions in steel manufacturing processes.
Speaking at the do, Deependra Kashiva, Director General of SIMA, said, "India is world's largest sponge iron producer for last 29 years and will contribute to more than 50 per cent from the current level of 38 per cent in the world sponge iron production. Indian sponge iron industry substantially contributing in augmenting steel production in the country and will continue to do so."
"We aim to catalyze action and contribute to the development of a sustainable steel industry that aligns with our nation's climate commitments," added Kashiva.
Attending the event, Pankaj Satija, Managing Director, Tata Steel Mining, stressed on the need to identify opportunities and challenges for decarbonisation in the steel sector.
"Climate change, biodiversity, water, and energy efficiency are interrelated. Drivers and consequences in these four issues are similar in many aspects. Metal and mining industry should address this with resource stewardship in mind," said Pankaj Satija.
The workshop featured esteemed speakers, including renowned experts from the steel manufacturing sector, environmental organizations, government bodies, and research institutions. Participants engaged in insightful discussions, shared best practices, and identified potential areas of collaboration to expedite the transition to a low-carbon future.