BiznextIndia : World Steel Association (world steel) has forecasted that India's steel demand growth in 2019 and 2020 will be above 7% due to continued public infrastructure spending.
"Having overcome the shocks of demonetisation and the Goods & Services Tax (GST) implementation, the Indian economy is now expected to achieve faster growth starting in the second half of 2019 after the election. While the fiscal deficit might weigh on public investment to an extent, the wide range of continuing infrastructure projects is likely to support growth in steel demand above 7% in both 2019 and 2020" Worldsteel said  in its April 2019 Short Range Outlook (SRO).
On the other hand Global steel demand will reach 1,735 Mt in 2019, an increase of 1.3% over 2018. In 2020, demand is projected to grow by 1.0% to reach 1,752 Mt.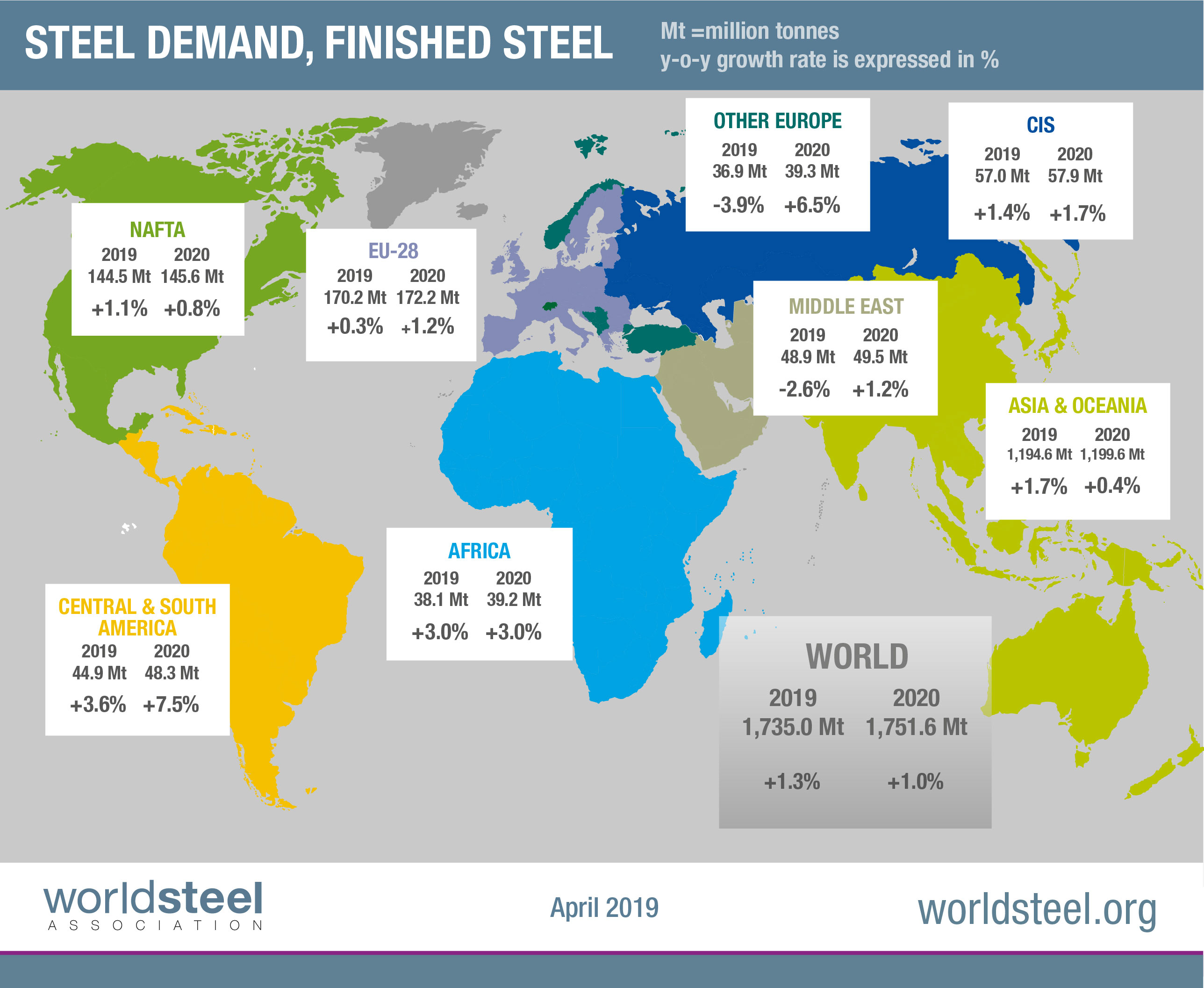 "In 2018, global steel demand increased by 2.1% growing slightly slower than in 2017. In 2019 and 2020 growth is still expected, but in a less favourable economic environment. China's deceleration, a slowing global economy, and uncertainty surrounding trade policies and the political situation in many regions suggest a possible moderation in business confidence and investment" the report said.
On the other hand, despite government stimulus Chinese Steel demand will remain under pressure. In 2020 Chinese steel demand may contract as  as the stimulus effects are expected to subside.
"Chinese steel demand continues to decelerate as the combined effect of economic rebalancing and trade tension is leading to slowing investment and sluggish manufacturing performance. Mild government stimulus cushioned the economic slowdown in 2018. In 2019, the government is likely to heighten the level of stimulus, which is expected to boost steel demand. In 2020, a minor contraction in Chinese steel demand is forecasted as the stimulus effects are expected to subside" it added.