Bajaj Auto posts first monthly sales growth in current fiscal, Sales up 10% in September on better two-wheeler sales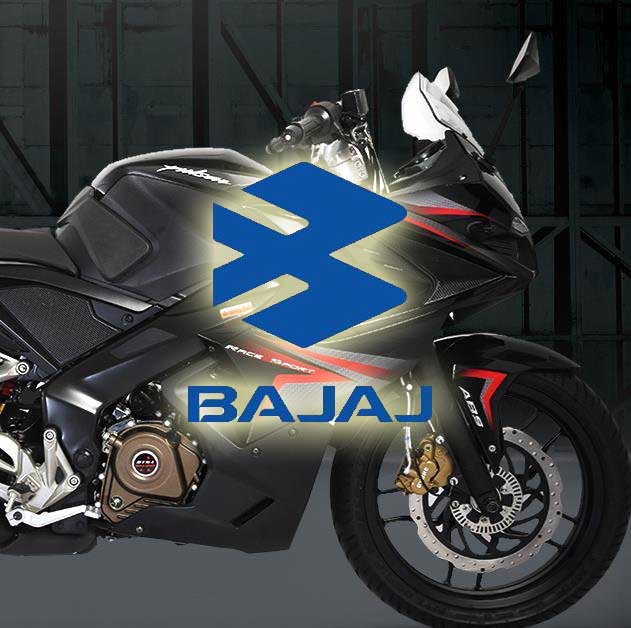 Biznextindia :  After several months in the negative zone, Bajaj Auto has reported positive sales growth of 10 per cent in September including 6 per cent growth in the domestic market.
The automobile major has witnessed an impressive sales growth of 20 per cent at 4.04 lakh units in the two-wheeler segment including 24 per cent growth in the domestic market and 16 growth in exports.
However, the commercial vehicle segment has remained in the negative zone. The company's commercial vehicle sales, during the month, has dropped by 44 per cent to 36,455 units due to a significant fall in domestic sales. The company's domestic commercial vehicle sales has dropped by 76 per cent to 9231 units from 38,153 units in September 2019. However, Bajaj has reported flat growth in its commercial vehicle exports in September 2020.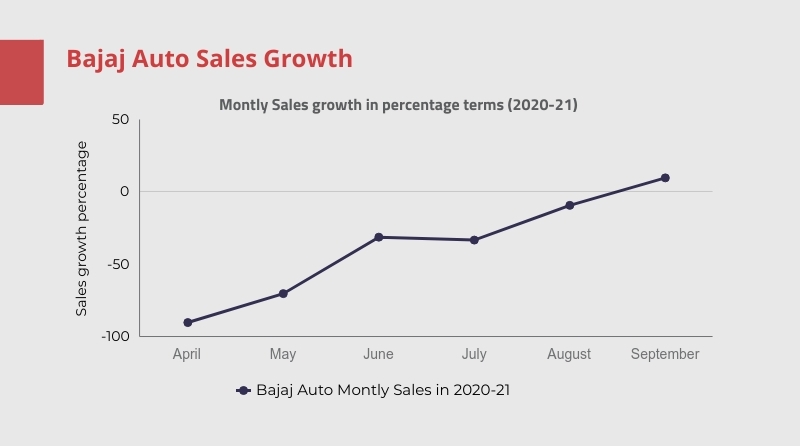 Despite the positive growth in September, Bajaj Auto's cumulative sales in the first 6 months of 2020-21 has declined by 38 per cent to 14,96,440 units from 24,20,765 units in the corresponding six months of 2019-20.
Bajaj Auto has reported 31 per cent, 33 per cent and 9 per cent decline in its June, July and August sales respectively.