1.3 lakh Trees is being cut to make way for a Coal Mining Project in Odisha
By T. Moharana
Bhubaneswar: While Odisha is among the most vulnerable places to face the effects of Climate Change, rampant deforestation for mining and industrial activities are making the situation worse.
On December 9-10, around 40,000 trees were cut with the active support of the State government, to make way for a new open cast Coal mining project in Talabira Village in Sambalpur district of Odisha.It is estimated by the Forest Department that more than 1.30 lakh trees will be cut in the process, as the green cover of about 1000 hectres of forest land is planned to be destroyed for the project.
The Union and the state governments have already accorded all requisite approvals for the open cast coal mining at Talabira II and Talabira III. The Coal block is being developed by government of India owned Mining Company Nayvelli Lignite Corporation (NLC).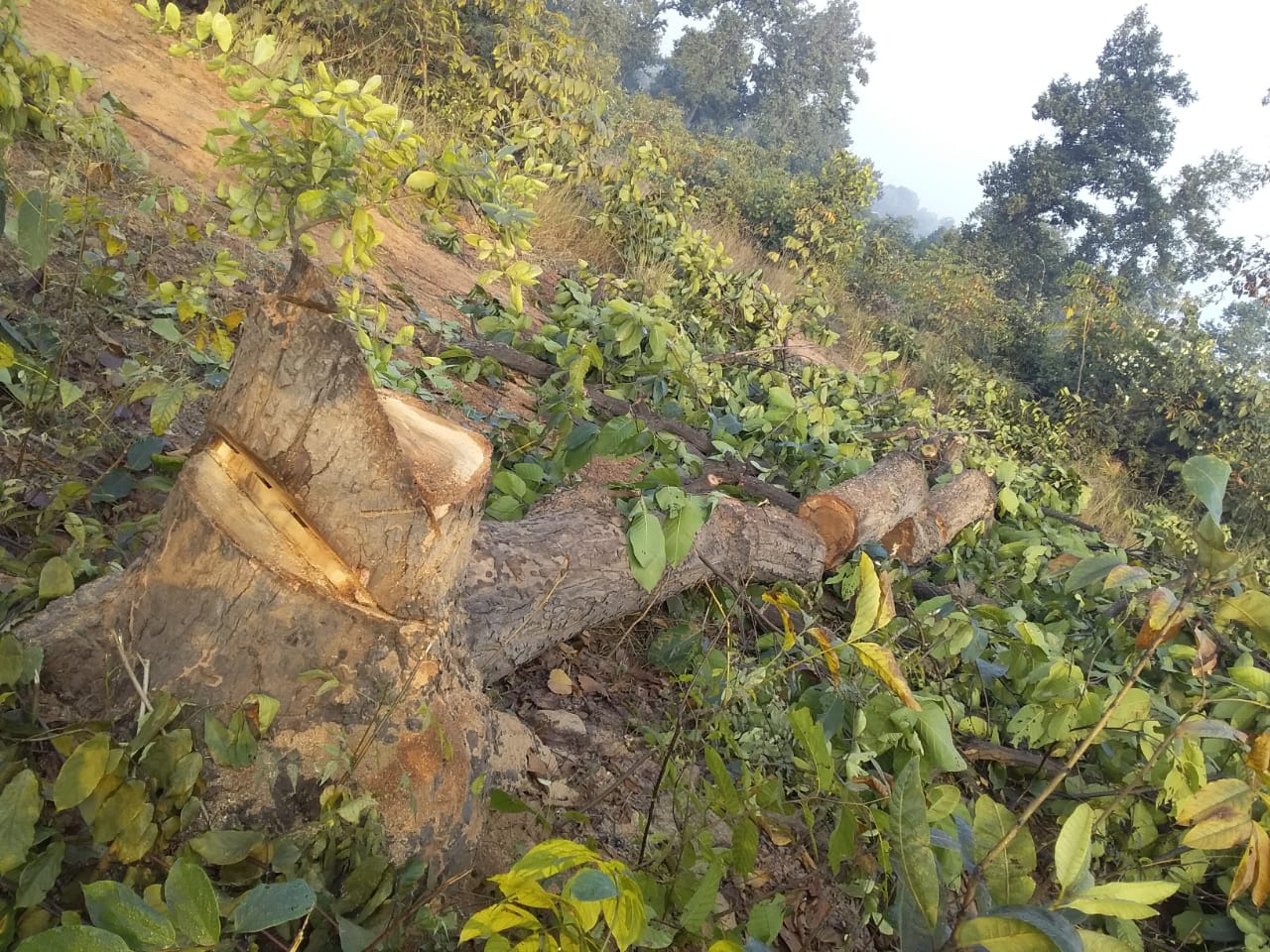 The state government in 2014 had approached the Centre seeking prior approval for diversion of 1038.187 hectares of revenue and forest land for mining purpose. The government, on the other hand, had promised compensatory afforestation in other areas to compensate for the loss of greenery.
Experts and Forest right activists have said that with such move will deprive the locals of their forest rights.
However, the regional Chief Conservator of Forests, Sambalpur Circle has clarified that cutting of 1.30 lakh tress will have a negligible impact on the environment of the area.