RBI Governor LIVE : RBI cuts Repo Rate by 40 bps to 4%, Moratorium on Term Loans further extended by another 3 months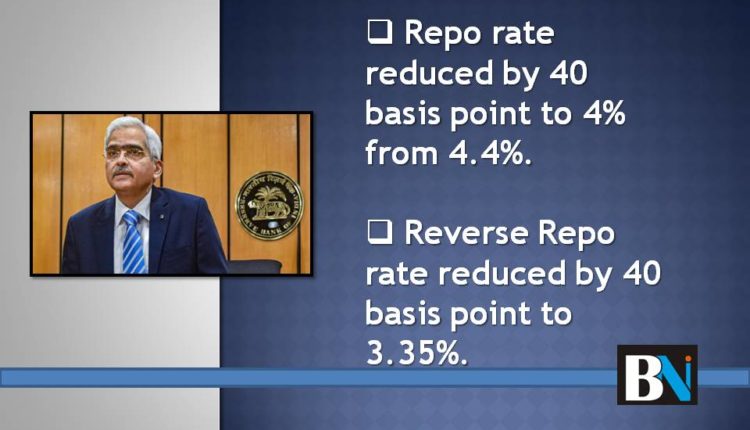 Mumbai: The Reserve Bank Governor Shaktikanta Das on Friday said that the Coronavirus has crippled the World Economy.
Considering the current economic scenario, the RBI has announced a reduction of Repo rate by 40 basis point to 4% from 4.4%. The Reverse Repo rate has also be reduced by 40 basis point to 3.35 per cent. RBI has also extended the moratorium on EMIs for another 3 months from June 1 to August.31, 2020.
The Governor said that, in view of the pandemic situation, India's  GDP growth in 2020-21 is expected to remain in the negative category with some pick up in the second half.
He said that India's Industrial production shrank by close to 17% in March with manufacturing activity down by 21%. Production of core industries contracted by 6.5%. Amidst this encircling gloom agriculture and allied activities have, however, provided a beacon of hope on the back of an increase of 3.7% in food grain production to a new record. India's foreign exchange reserves have also increased by 9.2 billion during 2020-21 from 1st April onwards. So far, up to 15th May, foreign exchange reserves stand at 487 billion US dollars, he added.