New Delhi: Kick-starting the reform process in the coal sector, Prime Minister Narendra Modi on Thursday launched the auction process of 41 coal blocks for commercial mining.
Speaking on the occasion he said that India will turn this COVID19 crisis into an opportunity. It has taught India to be self-reliant and to reduce its dependence on imports.
Terming it a major step towards making India self-reliance in the Energy sector, Modi said, "for decades, the country's coal sector was entangled in a web of captive & non-captive. It was excluded from the competition; there was a big problem of transparency. Due to this, despite having large coal reserves, India is importing coal. After 2014, he said, several steps were taken to change this situation and due to this, the Coal sector has strengthened.
The Prime Minister added that the country has set a target to gasify around 100 million tonnes of coal with an investment of 20 thousand crores in the next 10 years i.e. by 2030.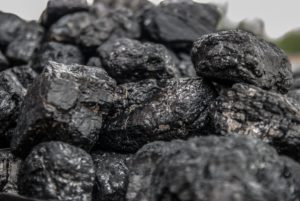 Finance Minister Nirmala Sitharaman, on May 16th, announced several coal sector reforms aimed at making India self-reliant in coal production and reduce imports.
Highlights of India's Coal Sector Reforms
With a view to reduce Coal import and increase India's self-reliance on coal production, the government has decided to promote private sector participation in the coal sector through revenue sharing mechanism instead of fixed price regime.
Earlier, only captive consumers with end-use ownership could bid. Now any party can bid a coal block and sell in the open. The government will also liberalize entry norms and nearly 50 blocks to be offered immediately.
On the other hand, Coal gasification and liquefaction will be incentivized through rebate in revenue share. The government also proposed investment of Rs.50,000 crore for infrastructure development in the coal sector.
The investment of Rs. 50,000 crores is for the evacuation of enhanced CIL's (Coal India Limited) target of 1 billion tons of coal production by 2023-24 plus coal production from private blocks, the finance minister said.