Tata Steel Board approves merger of Bamnipal Steel, Tata Steel BSL into the company, Q4 net profit drops by 76%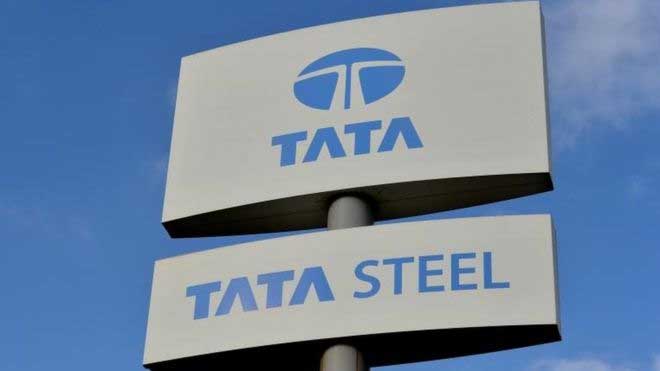 Bhubaneswar: Tata Steel Board on Thursday approved the merger of Bamnipal Steel and Tata Steel BSL Limited into the company.
The company posted a consolidated net profit of Rs 2,295.2 crore for the quarter ended March 2019, down from Rs 14,688 crore posted in the same quarter last year. Consolidated revenue for the quarter grew 25.9 percent year-on-year (YoY) to Rs 42,423 crore in Q4FY19 from Rs 33,705 crore last year.
The Board also Recommended a dividend of Rs. 13/- per Ordinary Share of Rs. 10/- each and Rs. 3.25p per partly paid Ordinary Share of Rs. 10/- each (paid-up Rs. 2.504 per share) to the shareholders of the Company for the Financial Year ended March 31, 2019.
"The Board of Directors of the Company have considered and approved a merger of Bamnipal Steel Limited and Tata Steel BSL Limited (formerly Bhushan Steel Limited) into the Company by way of a composite scheme of amalgamation and have recommended a merger ratio of 1 equity share of 10/- each fully paid up of the Company for every 15 equity shares of each fully paid up held by the public shareholders of Tata Steel BSL Limited" Tata Steel said in a regulatory filing.
"As part of the scheme, the equity shares held by Bamnipal Steel Limited and the preference shares held by the Company in Tata Steel BSL Limited shall stand cancelled. The equity shares held by the Company in Bamnipal Steel Limited shall also stand cancelled. The merger is subject to shareholders and other regulatory approvals" Mr. TV.Narendran, MD & CEO of Tata Steel said.
"Tata Steel continues to grow its footprint in India in terms of volumes, downstream capability and product portfolio. Our strategy of focusing on operational excellence, strong customer relationships, superior distribution network and brands is paying rich dividends. Despite subdued steel markets and weak growth in our key customer segments, this year our volumes in India grew by over 33% leading to a significant improvement in our overall profitability and cashflows.
The proposed merger of Tata Steel BSL with Tata Steel will accelerate operational synergies and simplify our corporate structure. Our 5 MTPA Kalinganagar Phase II expansion will help us to further consolidate our presence in India and strengthen our financial performance. We are excited about the recently completed acquisition of the 1 MTPA steel business of Usha Martin which is an important milestone in our plans to grow our long products business. We continue to work closely with the European Commission on seeking approvals for our planned European steel JV with thyssenKrupp."